The place for MEDITECH analytics and education resources.
The Hub is your single stop for all things related to MEDITECH reporting, analytics and informatics. The Acmeware blog features timely info on the latest regulatory topics, tips and tricks for working with MEDITECH reporting technologies, and advice from the Data Repository experts.
Looking for reports? Check out the DR Network, our collection of no-cost building blocks for writing and deploying your own custom reports with Data Repository or Report Builder.
We have events including webinars, user-group meetings and conferences happening throughout the year, and news and announcements to keep you informed.

Thanks for coming to The Hub - your DR resource center.
blogs

free reports

news

events
from The Hub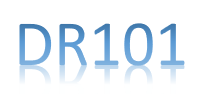 Thursday, November 5, 2020 10:00am - 4:30pm ET If you're just getting started with DR, this is the class for you. Applicable to all MT versions from MAGIC to Expanse. This beginner-level training is geared toward report writers with little or no experience with SQL Server. We'll provide an overview of MEDITECH application architecture and Data Repository before diving in to the DR database schema and commonly-used reporting tables. You'll learn how to write T-SQL queries with Management Studio...
Read More