The Acmeware Partnership Program.
---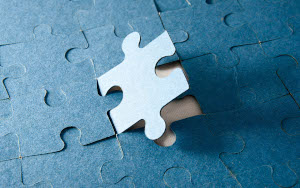 The Acmeware Partnership Program is an annualized agreement providing you with our complete suite of services and Data Repository expertise for a predictable monthly cost. Whether you're a small hospital without a dedicated DR analyst or large facility with IT staff whose plates are always full, the Partnership Program is sized to fit your exact needs and available budget.
Get more from Data Repository
Partnership clients get a committed schedule of consulting hours for DR and MEDITECH data-related projects, based on an average monthly hourly total. If your needs change from month to month, the program's flexibility allows varying workloads at no additional cost — you pay the same each month. Our consulting staff average over 10 years of healthcare informatics and MEDITECH experience, which uniquely positions us to provide a full range of reporting services to our clients.
Complete services for DR
As a Partnership client, you'll have all of these services available to you:
Custom report writing expertise


Data Repository reports, including T-SQL stored procedures and functions
Report deployment with SQL Server Reporting Services, including Visual Studio project and report definitions
Reports for MEDITECH 6.x Report Designer and Business & Clinical Analytics
NPR report translation and conversion to Data Repository

Data Repository support and maintenance


Routine monitoring of DR background jobs and system logs
Incident and customer service interaction with MEDITECH
Ring-release or major version upgrade support and DTS testing

Data interfacing and integration


Data extracts from DR to meet third-party specifications and custom file formats
Automated and scheduled data movement or transformation with SQL Server Integration Services packages

Best practices, guidance and training


A custom SQL database, installed on your system, with a collection of helpful functions, procedures and tables to help your own DR report writing
Assistance with SQL Server database administration routines and recommendations, including upgrades
Knowledge transfer from our staff to yours on DR best practices
Discounts on our DR training classes

DR Health Assessment - comprehensive analysis of your DR server's configuration, operation, and performance

Disk space and database device utilization, space allocation, and growth estimates
SQL Server index maintenance and data optimization analysis, including index efficiency and redundancy review
SQL Server Agent job analysis and execution review, with optional alert setup
Basic SQL Server security audit
DR Status Report, a custom dashboard that provides a snapshot of server status, configuration, and health
Whether it's helping your staff with an occasional report, or managing every aspect of your Data Repository, the Partnership Program has you covered. Contact us today for more information.