Converting to a different EHR?
---
Implementing a new EHR is a big job that every hospital undertakes at some point. Continued support of legacy data is an important part of the process, both during and after the system change. If you're upgrading from MAGIC or C/S to Expanse, or moving from MEDITECH to another platform,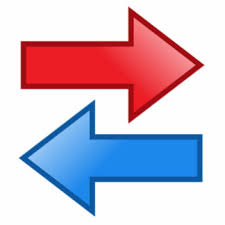 Acmeware can help during your conversion by using the Data Repository as the foundation for a number of services, including:
Fulfilling ad-hoc report requests
Providing data interfaces to and from the new system
Exporting complete historical data like lab results, order history, etc.
Complementing your internal IT staff that may be focused on learning and supporting a new system
Supplement your staff for DR service
Acmeware, through our partnership program, is well-positioned to take over routine Data Repository maintenance and report writing to enable your staff to transition to your new EHR. Even post-conversion, your DR is a valuable source of legacy data and will need reduced but ongoing support. We can augment your staff as necessary with our complete suite of professional services. Let us maintain the DR and fulfill your ad-hoc data needs – we've got you covered.
Contact us today if you want more information about our help with MEDITECH data as you consider converting to another EHR.
| | |
| --- | --- |
| | |
| | |