Custom reports for MEDITECH.
---
No one's better at Data Repository.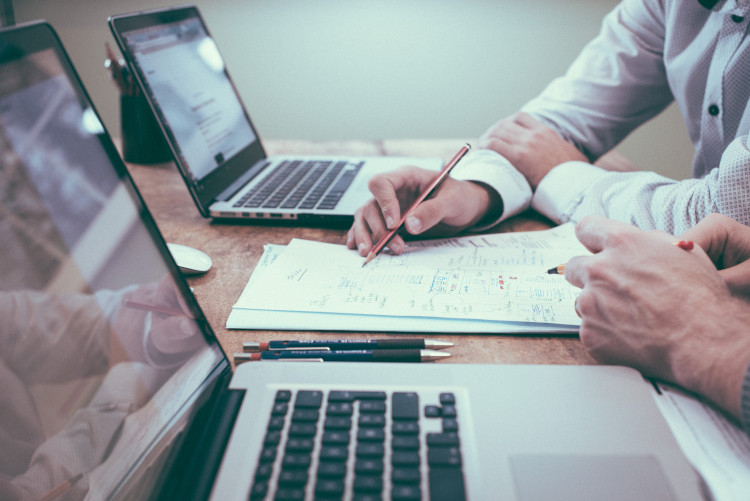 Report writing is in our DNA – we started as a custom DR reporting company. We have a deep library of thousands of reports, written for every MEDITECH platform from MAGIC to Expanse. Whether you need a simple inpatient census or a
complete set of downtime reports
, we can do it for you.
Our report development can complement yours, or serve as the primary resource for Data Repository, Report Designer or Business & Clinical Analytics reporting.
We maximize your MEDITECH and Microsoft platform by delivering reports with the systems and tools you already have. Our collaborative approach and expertise help bring knowledge to your decision-makers. If you need report help, look no further. Browse the report examples below and contact us for more information.
---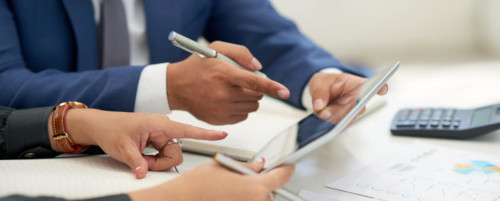 ---
Custom report examples
Since Data Repository isn't subject to MEDITECH purge parameters, it's an ideal platform for retrospective, historical reporting and data analysis. And using Microsoft's BI tools for SQL Server, we provide you with visually impactful, easy to read reports that allow you to see trends and significant activity based on your specific needs.
A sample readmissions report, combining tabular data with charts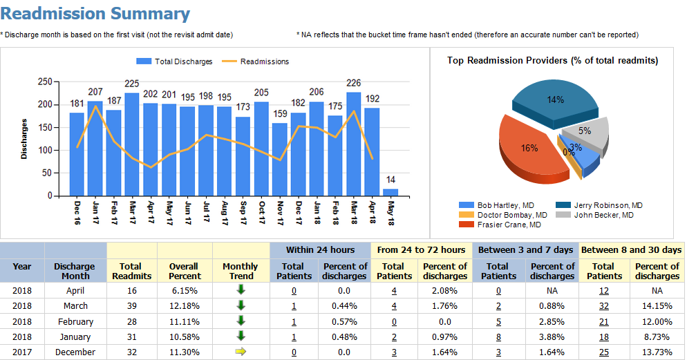 OR turnover time summary report




Thanks to near real-time data latency, DR can be relied on for information you need at the patient bedside or central nurses' station, like census reports, current order lists and anything else based on in-house patients' current status.
Patient census report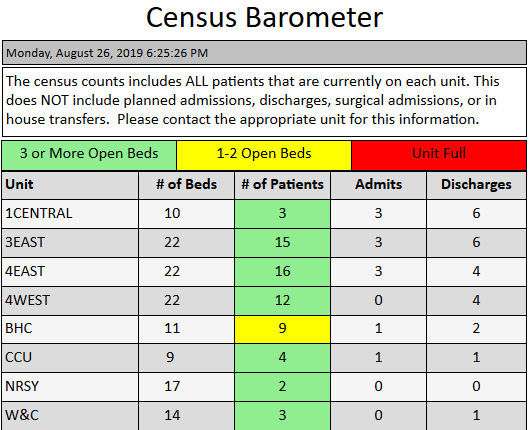 The Data Repository is also a great resource for auditing user activity in MEDITECH, since it's captured in MIS. We use the DR to report either patient-centric items (who accessed a patient's record) or user activity based on the MEDITECH user account. We target the most commonly accessed areas from ABS, ADM/REG and BAR and display relevant details from each application.
Security audit report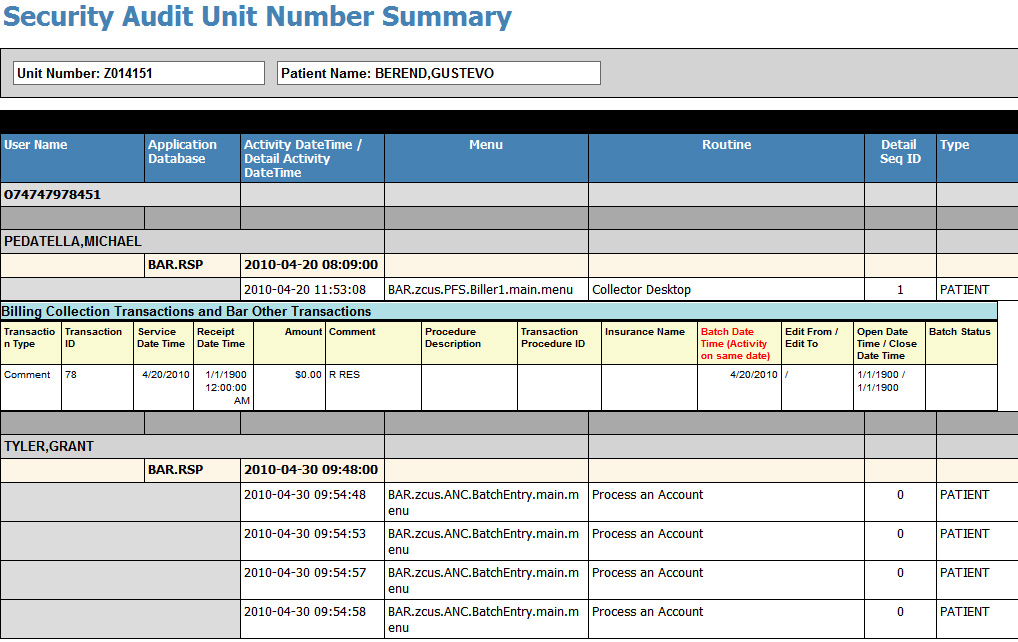 Whatever your reporting requirements, contact us and we'll help you build whatever you need.