Online MEDITECH Data Repository training.
Brought to you by the DR experts.
---
Instructor-led live classes.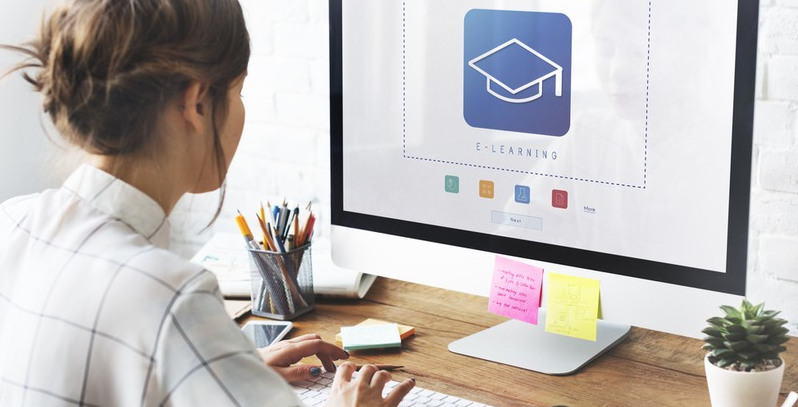 You asked, we listened. We're pleased to announce our training classes are now taught online with a live instructor. Each session is affordable, convenient and geared toward your skill level and experience with DR and SQL Server. We host a live session with Microsoft Teams, including lecture, real-time demonstrations with SQL tools, and time for you to work on learning exercises on a SQL Server instance using Management Studio and SQL Server Data Tools. Check out the tracks and class agendas below to determine which are the best for you.
New!
Check out the Reporting Services track below, including our first class, RS101: SSRS Fundamentals.
Scheduling & cost
See our events page for all upcoming training classes. Data Repository track classes are $395 per seat; Reporting Services track classes are $295 per seat.
It's good to be in a class that you feel engaged in and that isn't just an instructor talking at you but to you.
– Justin R., White River Medical Center
---
The Data Repository track
These classes emphasize learning the Data Repository database schema and how to write efficient T-SQL queries and stored procedures as the basis for reports.
Just getting started with DR? This is the class for you. This beginner-level training is geared toward report writers with little or no experience with SQL Server. We'll provide an overview of MEDITECH application architecture and Data Repository before diving in to the DR database schema and commonly-used reporting tables. You'll learn how to write T-SQL queries with Management Studio and get some hands-on experience with realistic examples from MEDITECH systems.
An introduction to MEDITECH and Data Repository
Relational database concepts
All about DR tables
Meet SQL Server Management Studio
Using Management Studio to write queries
Learn T-SQL basics with DR database examples
Coding best practices and tips
Prerequisite experience and software: none, although some familiarity with MEDITECH is helpful. SQL Server Management Studio 2016 or newer installed on your desktop or laptop. (Available as a free download from Microsoft.)
Schedule: 10:30 - 4:30pm ET, includes breaks and lunch.
See our events page for upcoming DR101 class dates.
Ready for more? Take the next step! This intermediate-level T-SQL class is for the report writer looking to move beyond the basics. We'll discuss the specific challenges of developing reports from Data Repository, while working with realistic scenarios from typical MEDITECH environments. You'll learn about the most frequently used T-SQL system functions to make your code more efficient, and how to create stored procedure objects as the basis for your reports.
The basics of using JOIN
Follow the primary keys
JOIN techniques in DR
What are T-SQL expressions?
Commonly used system functions
Using parameters in stored procedures
Prerequisite experience and software: our DR101 class, or proficiency with basic T-SQL query statements and an understanding of MEDITECH applications. SQL Server Management Studio 2016 or newer installed on your desktop or laptop. (Available as a free download from Microsoft.)
Schedule: 10:30 - 5:00pm ET, includes breaks and lunch.
See our events page for upcoming DR201 class dates.
Is your organization moving to Expanse? Are you an experienced MAGIC or C/S report writer? If so, this class teaches you how to transition to the latest DR database schema, including review of the "split" of applications into two separate databases. We'll highlight the significant changes within key applications, with an eye toward helping you plan how to convert your existing library of DR and NPR reports.
Expanse / 6.1 overview
DR database schema changes and object-naming conventions
Goodbye ADM and MRI, hello REG and HIM
Changes in ABS, including common table conventions
What's new in patient accounts/BAR
Prerequisite experience and software: intermediate T-SQL skills in a MAGIC or C/S Data Repository environment. Working knowledge of NPR-based ABS, ADM and BAR applications is helpful, but not required. SQL Server Management Studio 2016 or newer installed on your desktop or laptop. (Available as a free download from Microsoft.)
Schedule: 10:30 - 4:30pm ET, includes breaks and lunch.
See our events page for upcoming DR250 class dates.
This was great. I loved the access to a sandbox SQL server.
– Dawna K., Tyrone Hospital
---
The Reporting Services track
These classes cover SQL Server Reporting Services (SSRS), the report design and intranet publishing toolset from Microsoft.

You've learned how to write DR-based stored procedures with accurate data, now what? Take the next step and design the finished product: a nicely-formatted report published to your intranet with SQL Server Reporting Services. In SSRS Fundamentals, we'll review Microsoft's BI tools with an eye toward optimal report development from Data Repository. You'll learn how to build and deploy a basic report with SQL Server Data Tools and the skills needed to revise report layouts and appearance in this hands-on learning environment.
The Microsoft BI platform - what is Reporting Services?
Introducing SQL Server Data Tools
Report datasets: create a simple stored procedure
Build a basic report with the wizard
Report layout and formatting basics
Project properties and report deployment
Prerequisite experience and software: SQL Server Management Studio 2016 and SQL Server Data Tools 2015 or newer installed on your desktop or laptop. (Both are available as free downloads from Microsoft.) Experience with MEDITECH Data Repository and beginning to intermediate T-SQL skills.
Schedule: 11:00 - 4:00 ET, includes breaks.
See our events page for upcoming RS101 class dates.
Shout out to for an excellent RS101 class from Acmeware. Ian was an excellent teacher. His instruction was like chatting with an old friend while being informative with on-point content. Can't wait for the next class!
– Carrie R., Douglas Omaha Technology Commission
---
Technology requirements
The following items are required to attend and participate in Acmeware's online training classes. Please note item #5 (SQL Server Data Tools) is only necessary for the RS101 and RS201 classes.
Click any item below to see details

Each student should have a local desktop or laptop with a camera and microphone. (Tablets, smartphones, and remote desktop sessions won't permit complete participation, which is expected.) Either a headset with microphone or earbuds (also with microphone) are strongly recommended for optimal sound quality for students and the instructor.
We ask everyone to use their camera and send video during the meeting to allow interactivity. This is not a passive class; everyone is asked to participate!

Outbound network traffic from your network to port 49210 must be enabled. (Check with your network administrator if you're not sure this is permitted.) This allows you to connect to our cloud-based SQL Server instance. Our server sits inside our secured network DMZ and is used for training purposes only – there is no PHI or otherwise sensitive data on the server.
Our online training classes are taught with Microsoft Teams. If you're not already using Teams, please download and install the desktop version (
Download desktop and mobile apps | Microsoft Teams
) before class. (We don't use the browser-based version since it doesn't permit screen sharing.) An account with Microsoft is not required to use Teams.
A recent edition (2016 or newer) of SQL Server Management Studio is required. SSMS is available as a free download from Microsoft:
Download SQL Server Management Studio (SSMS)
. This is only the standalone desktop application and does not require a license; nor does it install any server-side components (we include this note in case your IT administrators ask).
SQL Server Data Tools is a component of Microsoft Visual Studio. It's available as part of licensed Visual Studio installations for VS 2019 and 2017, and as a standalone installer for VS 2017.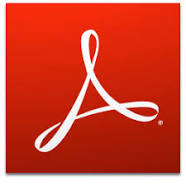 ← Open as .pdf or download the list.