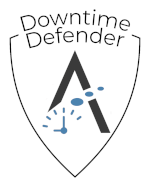 Dedham, MA — Acmeware is excited to announce the launch of Downtime Defender, a secure downtime application and report delivery system for the MEDITECH 6.1 and Expanse platforms, now available for pre-order. After 20 years of custom development of downtime reports, Acmeware is leveraging their expertise to provide a robust downtime solution designed by clinicians.
In today's world of ransomware, cyber-attacks and computer outages, it is more critical than ever to have mission-critical information available as part of a wider disaster recovery plan during downtime events. 100% reliable systems do not exist. When systems are down, clinicians don't know the last time medicines were administered and cannot communicate internally and externally. What's more, particularly vulnerable are pharmacy, labs, the blood bank, radiology and imaging, infant security, patient access and identification, and oncology/critical care/transplant/nutrition services. "It becomes chaos, unless you have a plan, such as putting paper-based documentation strategies and logistics in place," notes Katherine Zigmont1, clinical liaison nurse for the PSO.
Downtime Defender is built from the ground up to be a complete downtime solution. Reports are delivered to specified on-premises workstations, local network and the cloud. All reports are encrypted and password protected in transit and while at rest. Efficiently produced from the MEDITECH Data Repository, data can be updated more frequently with no performance degradation for end users. Data flows throughout the entire process are monitored for data latency and alerting. Purposely designed and optimized with clinician input: patient-centric layout on paper becomes part of the chart during downtime events.
"This is a proud day for Acmeware. Our staff have worked hard to bring a downtime solution to market that adds value to the MEDITECH 6.1 and Expanse platforms. Our consultants have spent years developing custom downtime reports with input from clinicians to ensure that the paper forms are optimized for use during downtime events. In addition, the development group has evolved the technology to give it greater flexibility to manage configuration parameters while operating both on-premises and in the cloud," said Glen D'Abate, Acmeware President.
Downtime Defender is now available for pre-order with deliveries expected to begin in January of 2022. For more information or to schedule a demo, please contact us.
Acmeware provides professional services, software solutions, data integration tools, and education to help our clients realize the maximum benefit from their MEDITECH EHR. We are a service-oriented company whose mission is to empower healthcare professionals with superior information to make knowledgeable decisions.
---
1 Katherine Zigmont, AHRQ Patient Safety Organization clinical liaison nurse. Stories From the Field, Academic Medical Center PSO: Mitigating the Risks of Electronic Health Record Down Time. https://pso.ahrq.gov/with_pso/stories