When your EHR is no longer available to retrieve the data that allows your clinicians to provide the best and safest care for your patients, what do you do? We have become so dependent at having data at our fingertips that when it stops working or we have to wait for it, we grow impatient, it creates chaos, and we find other avenues to retrieve the data. Quality of care and safety for our patients is the number one priority in healthcare.
One step towards this priority is to ensure mission-critical information necessary for continuity of care and business operations remains available during downtime events. Every hospital should have a downtime solution.
Be ready for an unanticipated Electronic Health Record (EHR) downtime event
Back in November, my colleague Sherri Pierce, BSN (our Quality Program Manager) wrote about the importance of being prepared and how it relates to the CMS Safer Guides measure. (If you missed her blog, please take a moment and read it here.) One of the most common conversations I have had in my healthcare IT career is about evaluating what went wrong or was lacking during a downtime event and making sure it is available for next time. Unfortunately, figuring this out after the fact is common practice for most organizations and the time when we discover our most basic needs. It causes us to stop and refocus on the important matters for the quality and safety of our patients. Even if your primary expertise is information technology, we are all in this together. You or someone you care for are all patients in the healthcare system at some point, which is why safety and quality care matters most in healthcare! So I challenge you to lead your organization in an effort to ensure you are prepared to take care of your patients when your EHR is unavailable.
Let's get down to what you need to know about different categories of downtime: planned and unplanned.
Planned: There will always be planned downtime to do server maintenance or EHR upgrades. These are a must to avoid unfortunate technological events. Think of it as getting routine maintenance on your car: if you stop getting your oil changed, your engine will eventually stop working. these routine planned events typically last 2-5 hours and most sites will schedule these monthly or bi-monthly depending.
Unplanned: Unplanned events can be caused by extreme weather, power outages, software failures or viruses, malicious malware attacks, wireless & network connectivity issues. What is the impact of either a planned or unplanned event? Not being prepared for either could be catastrophic for your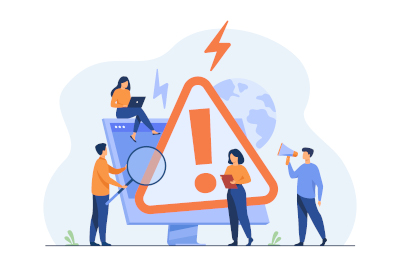 clinicians and ultimately result in harm or adverse outcomes for your patients. Having the necessary clinical data to continue patient care, like the last administered medication, is absolutely essential to avoid these circumstances and reducing risk will make care delivery predictable. Downtime events can last several hours to days, or even longer in extreme cases. Being prepared for both a short-term EHR downtime and a longer period which may result in activating your disaster operational procedures will allow your doors to stay open to care for your community. We have become so dependent on our current technologies that reverting to paper and older methods of internal communication seems archaic but it is still necessary at times. There have been cases where hospitals had to eventually transfer patients and close their doors due to not having the resources, education and planning they needed to continue care.
Another consideration that will impact patient safety is your staff. Do they know their downtime procedures, processes, what to do in certain scenarios so they do not skip a beat in caring for their patients? Downtime events can be extremely unpredictable, so anything you can do to help eliminate that stress and anxiety will prove successful in the end for your organization.
Planning phases – where should you start?
Phase one: Hopefully you read through the SAFER Guides-Contingency Planning blog and have already started having internal planning discussions in your organization. The SAFER Guide measure will help guide your organization to actively prepare for either a planned or unplanned EHR downtime event.
Phase two: Establish a committee to lay the groundwork and make decisions. Ensure all departments are represented and kept in the loop. This is the committee that will put together your policies & procedures, make decisions on your communication methods, planned events, what technology and processes to use. They are the decision makers! Every department in the hospital plays a vital role in the care for our patients so involving them from the start will allow for items to not be missed in the event of a major downtime event. The key here is to focus on continuum of care.
Phase three: Select a response team. This response team is responsible for gathering information during an event, assessing the risk, planning next steps so the appropriate communication can be distributed to the appropriate staff.
Phase four: Back up important data and distribute it electronically. While there are many downtime solutions that will be helpful in some capacity, some are extremely costly and others may not include everything you need. There are many considerations for the different categories of information you'll need during a downtime. First and foremost are clinical records and results for inpatients and outpatients: things like the medication administration record (MAR) from pharmacy (current meds, scheduled meds, last meds administered); patient problem lists and allergies; clinical procedures recently ordered and resulted; clinical and physician documentation and notes, etc.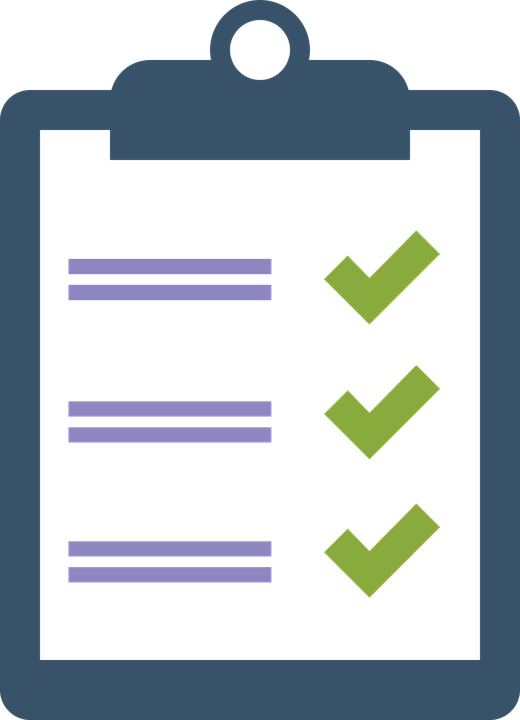 Also consider the need for basic reports like the current inpatient census by location, patient demographic facesheets, scheduled outpatient visits and surgeries for today and tomorrow, etc. Don't forget about ambulatory patient encounters, patient info from ED, and so on. Finally other data that's helpful you may not have considered to have during a downtime event can include information about your employees (contact and work schedule information), business office information (recent purchase orders and stock item info, vendor contact information), and financial account summary information from BAR. Keep in mind to comply with the CMS SAFER Guides measure, most of this information needs to allow for paper documentation and be backed up in the event of a network outage.
Phase five: Provide documentation. Do you have policies and procedures in place and distributed throughout the organization? Be sure to provide checklists, basic resource information containing links, access information, how to contact the command center, etc. Listing out all your technologies and the back up system or process to be used as its replacement. Our team here at Acmeware has been working with several of our clients gathering information to put together what we are calling a downtime "playbook." This is the go-to binder that houses all the need-to-know information in an organized fashion. This approach helps ensure your organization has thought of everything to include.
Phase six: Educate your staff and test the plan. Most organizations only test their downtime processes and procedures during a planned event, typically when doing server maintenance or an EHR update. This also tends to happen in the middle of the night leaving the night shift employees always knowing what to do when their systems are down and your other shifts never getting to practice and being comfortable when downtime occurs. I would encourage everyone to consider doing these types of planned events periodically on different shifts that will allow all staff to be accustomed to downtime processes and procedures.
Another testing drill that has been successful are tabletop exercises. This is a common practice for disaster planning, mitigation and recovery. CMS recognizes the benefits of these exercises and provides a tabletop exercise template. Bring your leaders, command center staff, management, supervisors and staff to discussion-based downtime exercise. This allows your team to run through different downtime scenarios, assessing plans, policies, and procedures, and keeping leaders informed and educated.
Finally, make downtime process education part of your normal staff training for new hires, department meetings, etc. Keeping your staff informed and continually practicing it will help eliminate uncertainty when an actual event happens.
In summary
If you are interested in learning more about how we can help you with your downtime planning, a
downtime solution
, or your reporting needs, please
contact us
. Thank you for your time and I hope this information was helpful as we continue to grow in taking care of one another!