If your electronic Clinical Quality Measure (eCQM) performance numbers do not reflect your workflow and are not what you would expect them to be, then it's likely that you have mapping inaccuracies. What is data mapping, and why is it important for accurately calculating quality measure data?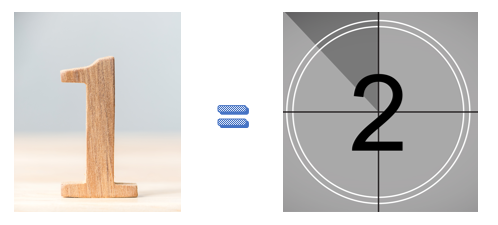 Unlike other electronic health record (EHR) systems, MEDITECH, given its unique and proprietary design, requires system users to perform different types of mapping in support of quality measure programs. The different types of mapping required are MIS maps, MIS nomenclature maps, MIS query maps, and MIS interface value sets. With the standard value set changes every year, your mapping should be closely reviewed as codes are added and retired. When the mapping is incorrect, it's harder to find problems without using a tool or scrutinizing the mapping by running a query or a report to compare the test, procedure, query, etc. and the value set code to which it is mapped. It's important to confirm that you are comparing the current reporting year's mapped values to ensure all mapping is accurate.
Data and nomenclature mapping problems consist of two scenarios: either the mapping is missing altogether, or the mapping is incorrect. Some common areas where we see mapping issues are within interventions, custom queries, allergies, medications, labs, and imported data. MEDITECH provides best practices for most measures and workflows but sometimes the mapping can be misunderstood or not clear to the end user. Your Quality and supporting IT staff should evaluate best practice updates each year and confirm that mapping is accurate so you can monitor performance early in the year, not just before you're preparing for data submission. This will give you time to adjust throughout the year and can impact on your overall annual performance.
The annual quality data validation and capture cycle should begin with evaluating source data to ensure that activity is being captured as it happens and is mapped to current value sets. Next, confirm or update workflows (compared to best practices) and data mapping to make sure all relevant activity is being captured. Finally, validate your performance with testing and ongoing maintenance so that your performance objectives are optimized.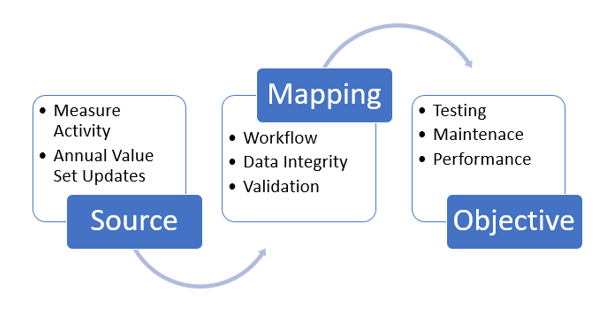 As a cautionary example, a 78-bed community hospital was under-performing on their VTE-1 measure performance for 2023. It turns out that there were three OID value sets that had been retired for 2023 and replaced with new OID value sets related to mechanical devices. Working with the consultants at Acmeware, they updated the mapping for mechanical devices, including contraindications to the new OID value sets. Once applied to their data collection, this hospital saw their measure performance improve from scoring in the 60th percentile range to the 80th percentile range.
This example illustrates the importance of accurate nomenclature mapping. While this case was specific to one measure, the concept applies to all electronic Clinical Quality Measures. The impact of low eCQM performance will affect your facility financially, if not today, certainly in the future. We are seeing more negative payment adjustments within the MIPS program than ever before. Remember that every point counts! Getting in front of your mapping is vital to ensuring you are getting credit for the great performance to which we all strive.
For further reading on the importance of data mapping, check out this excellent article published by the American Health Information Management Association (AHIMA).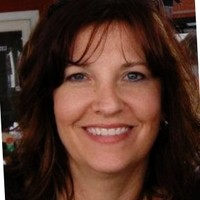 Jamie Gerardo is Acmeware's Vice President of Professional and Quality Consulting Services.