One solution for quality reporting.
---

If you're responsible for quality reporting, you need software that helps you make informed decisions, fast. If you're looking at quality data, you want to improve patient outcomes by analyzing trends in patient care. You need OneView™.
Analyze and submit hospital and clinician data
OneView is a comprehensive solution for the presentation, analysis and submission of quality and performance data. Reports include dashboards, trendlines, high-level summaries and patient-level detail. With just a few clicks you can explore and understand any metric you choose.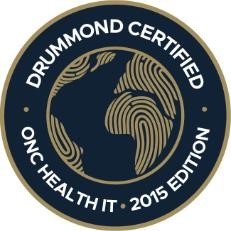 As a certified electronic reporting solution, you can use OneView for hospital and clinician eCQMs for CMS and The Joint Commission, and Promoting Interoperability measures for CMS. It also supports chart-abstracted measures for CMS and The Joint Commission. Oneview also provides a platform for your own customizable DR-based reports, so you can consolidate your analytics reporting.
OneView packages feature reporting capabilities for the following:
Inpatient Quality Reporting (IQR)
Promoting Interoperability (PI) for Eligible Hospitals and Critical Access Hospitals (formerly Meaningful Use)
The Joint Commission ORYX®
QPP Merit-based Incentive Payment System (MIPS)
Promoting Interoperability (PI) for Eligible Professionals (Medicaid)
Inpatient Quality Reporting (IQR)
Outpatient Quality Reporting (OQR)
The Joint Commission ORYX®
Custom Quality Reporting
Quality departments are tasked with tracking performance initiatives within a healthcare organization. Whether defined by a state or federal program or simply a facility goal, Acmeware OneView can help track performance with a custom report package. Our decades of report development from the MEDITECH EHR can make it easier to monitor those initiatives and understand what is driving the numbers.
A few examples are:
Patient wait time
Staff-to-patient ratio
Bed/room turnover
Discharge process time
Medication errors
Supporting Services
Acmeware provides optional services to our OneView clients to ensure your system stays current with the latest CQM specifications from CMS and recommended best practices from MEDITECH. First and foremost are our comprehensive nomenclature mapping services, which make sure your system has accurately mapped data elements to the required clinical definition value sets from the Value Set Authority Center, including SNOMED CT®, ICD-10, LOINC® and RxNorm.
Our support services include:
Clinical nomenclature to value set mapping
Data capture and reporting analysis and design
Clinical workflow analysis
Quality score and performance rate optimization
---
Use it with confidence:
OneView is 2015 Edition ONC HealthIT certified for hospital and clinician electronic reporting.


Secret link to Education Series.