Easily manage your reports.
---
Don't let them manage you.
What's the right way to manage the deep library of MEDITECH reports at your hospital? Reports that might be from NPR Report Writer, Data Repository, Report Designer or even Business & Clinical Analytics?

With Acmeware's OneTrac™, a cloud-based report catalog and management tool, you can track your inventory of existing reports, easily group them into collections, and tag them for easy searching and recall. New report requests can be quickly evaluated and assigned to the best report delivery tool.
Acmeware OneTrac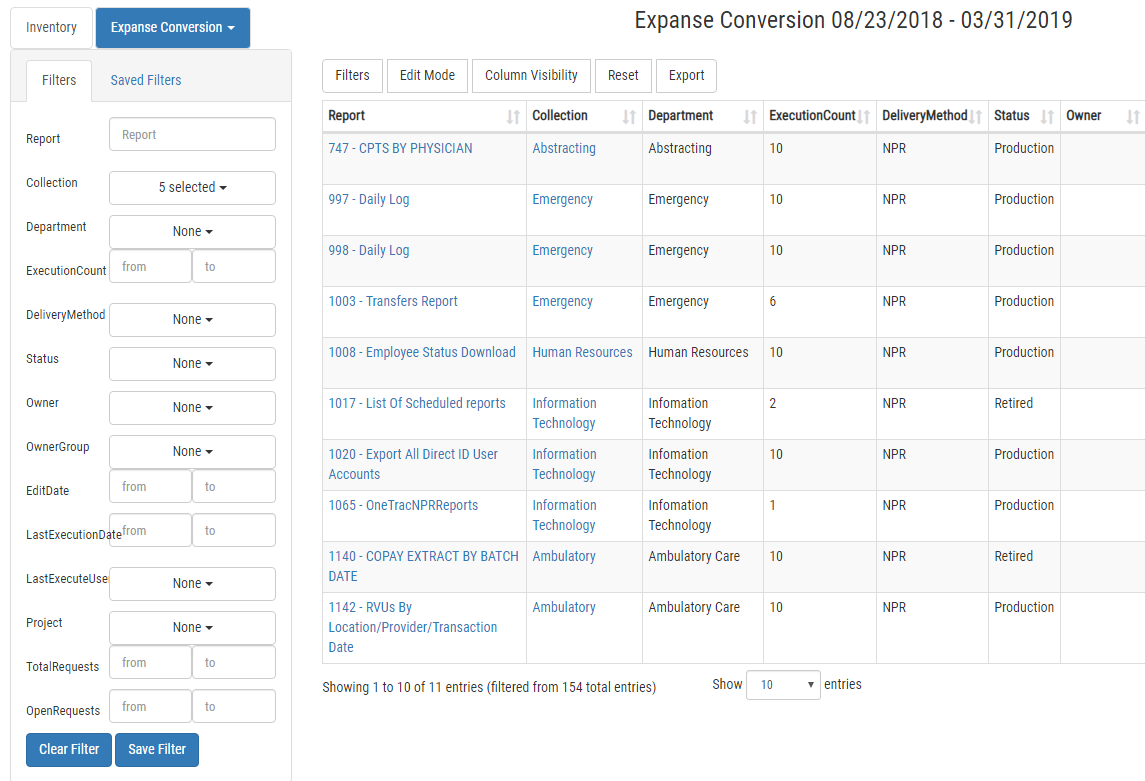 Easy MEDITECH report management
Using OneTrac, you can:
Create an inventory of your existing reports - regardless of source. Inventories can also be imported from .csv files.
Organize your inventory into collections and departments, based on project, MEDITECH application, functional area - whatever you need.
Track and manage reports based on status (production, test, retired, etc.) and delivery method (Reporting Services, Report Designer, etc.)
Record all activity associated with report-related tasks, including detailed work notes and update requests.
Attach associated files and master scripts to reports, so they can be easily deployed or recreated as needed.
Create your own custom tags to organize, categorize and filter reports however you like.
OneTrac is ideal for large projects, including MEDITECH Expanse migrations, but can be used for any organization with a sizable inventory of reports from a variety of sources. Contact us today if you'd like to know more.