Coming soon!
Contact us if you're interested in scheduling this class.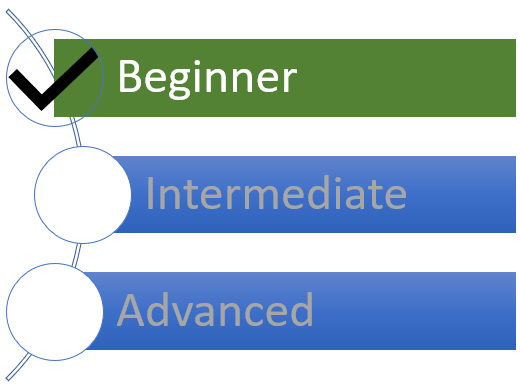 You've learned how to write DR-based stored procedures with accurate data, now what? Take the next step and design the finished product: a nicely-formatted report published to your intranet with SQL Server Reporting Services.
In SSRS Fundamentals, we'll review Microsoft's BI tools with an eye toward optimal report development from Data Repository. You'll learn how to build and deploy a basic report with SQL Server Data Tools and the skills needed to revise report layouts and appearance in this hands-on learning environment.
Prerequisite experience and software: SQL Server Management Studio 2016 and SQL Server Data Tools 2015 or newer installed on your desktop or laptop. (Both are available as free downloads from Microsoft.) Experience with MEDITECH Data Repository and beginning to intermediate T-SQL skills.
Logistics: classes are taught via Microsoft Teams (an account is not required). If you don't use MS Teams already, you'll need Microsoft Edge v81.0 or Google Chrome as your browser.
Class hours: we start at 11:00am ET and finish by 4:00pm, including breaks.
Payment: the cost is $295 per seat, payable at time of registration via credit card.
Our Syllabus
The Microsoft BI platform - what is Reporting Services?
Introducing SQL Server Data Tools
Report datasets: create a simple stored procedure
Build a basic report with the wizard
Report layout and formatting basics
Project properties and report deployment
The fine print: payment can only be made by credit card. If you need to reschedule or cancel your registration, your payment will be credited to another class of your choice. We reserve the right to reschedule the class if necessary due to instructor or student unavailability.
Visit the Live online training page for information on other classes.