Coming Soon!
Contact us if you're interested in scheduling this class.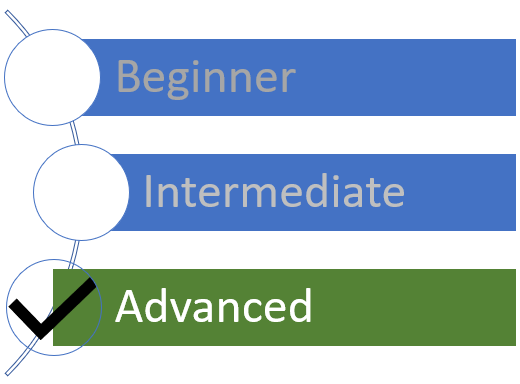 If you're an experienced MAGIC or C/S Data Repository report writer and your organization is moving to Expanse, this is the class for you. You'll learn how to transition to the latest DR database schema, including review of the "split" of applications into two separate databases. We'll highlight the significant changes within key applications, with an eye toward helping you plan how to convert your existing library of DR and NPR reports.
Prerequisites: intermediate T-SQL skills in a MAGIC or C/S Data Repository environment. Working knowledge of NPR-based ABS, ADM and BAR applications is helpful, but not required. SQL Server Management Studio 2016 or newer installed on your desktop or laptop. (Available as a free download from Microsoft.)
Logistics: classes are taught via Microsoft Teams (an account is not required). If you don't use MS Teams already, you'll need Microsoft Edge v81.0 or Google Chrome as your browser.
Class hours: we start at 10:00am EST and finish by 4:30pm EST, including breaks and lunch.
Payment: the cost is $395 per seat, payable at time of registration via credit card.
Our Syllabus
Expanse / 6.1 overview
DR database schema changes and object-naming conventions
Goodbye ADM and MRI, hello REG and HIM
Changes in ABS, including common table conventions
What's new in patient accounts/BAR
The fine print: payment can only be made by credit card. If you need to reschedule or cancel your registration, your payment will be credited to another class of your choice.
Visit the Live online training page for information on other classes.