Tuesday June 1 2021 2:00pm - 3:00pm ET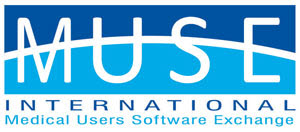 Join us for a virtual MUSE Tuesday Training: Introducing Expanse Data Repository: How is it Different? This educational class is targeted for beginning to intermediate-level Data Repository report developers and DBAs. In this live webinar, we'll discuss how the newer M-AT architecture is reflected in the overall Data Repository design and walk-through application changes in Expanse. We'll also review your reporting options across NPR, Report Designer, and DR.
Members of the MUSE organization can register for this class on their website.